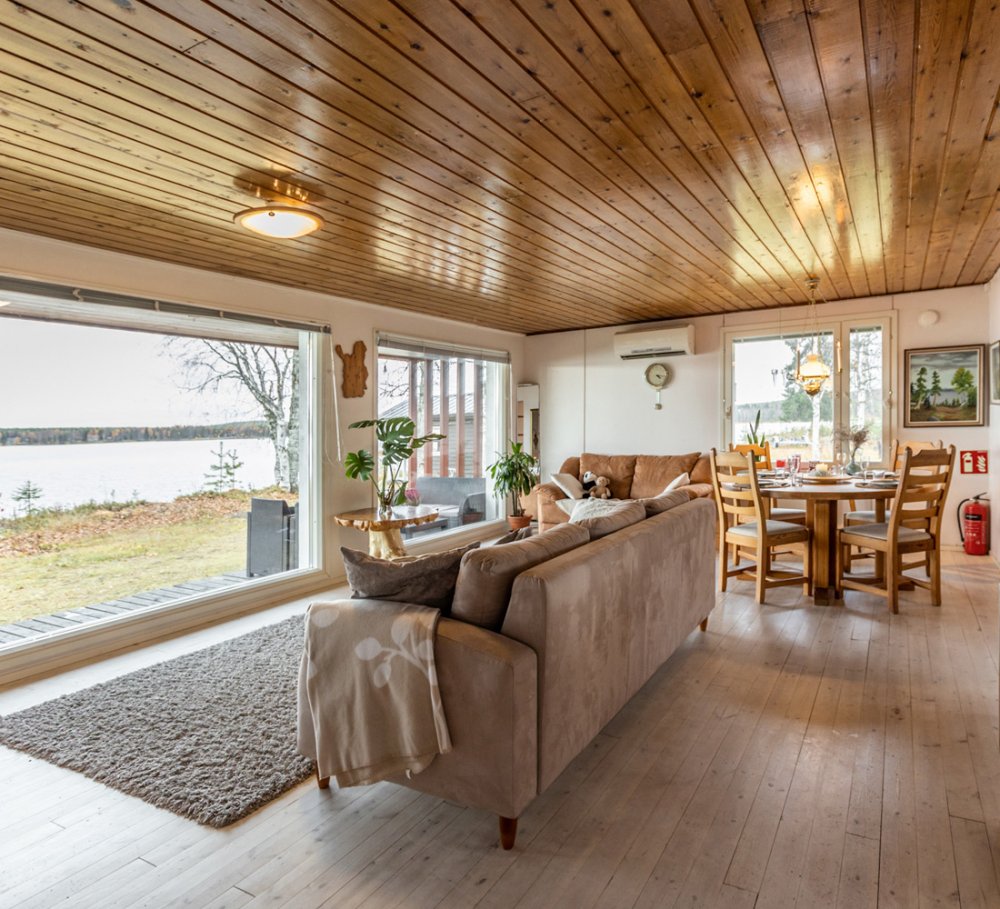 This wonderful cabin on a private beach is the perfect accommodation option for even a larger group. And the location is excellent!
Norvajärvi cottage is a unique accommodation with its private beach and a traditional Finnish sauna just two meters from the lake. The cottage has three bedrooms, two of which have a king-size bed and one has a double bed. The property is suitable for larger groups. The Cabin is crowned by its wonderful landscapes that breathe authentic Lapland, which is worth admiring!
Please note that there is no running water in the cabin, but there is a neat outdoor toilet on the terrace (about 1 meter from the interior). The cottage has a fireplace, air conditioning, and electric heaters for your convenience. This is so that the interior stays as warm as possible even when the weather gets cold to keep every guest comfortable.
Kitchen equipment
Coffee maker
Electric stove
Fridge
Freezer
Microwave
Other things to keep in mind:
Sheets, towels, firewood and wifi are included in the price.
No running water, remember you have to bring drinking water with you!
Showering takes place in our beach sauna (we offer shampoo and soap)
Sijainti ja ympäristö: Location
The airport, the Arctic Circle and the city center as well as famous Santa Claus Village are only 10 kilometers away.
There is a ski trail in front of the cottage. You can rent ski equipment for €60/set.
Going to an authentic winter sauna requires a bit of work, but it's a great experience. We are happy to advise on everything related to it, don't hesitate to ask! Click accommodation and activities to book and enjoy your magical holiday in Lapland.
Contact us »